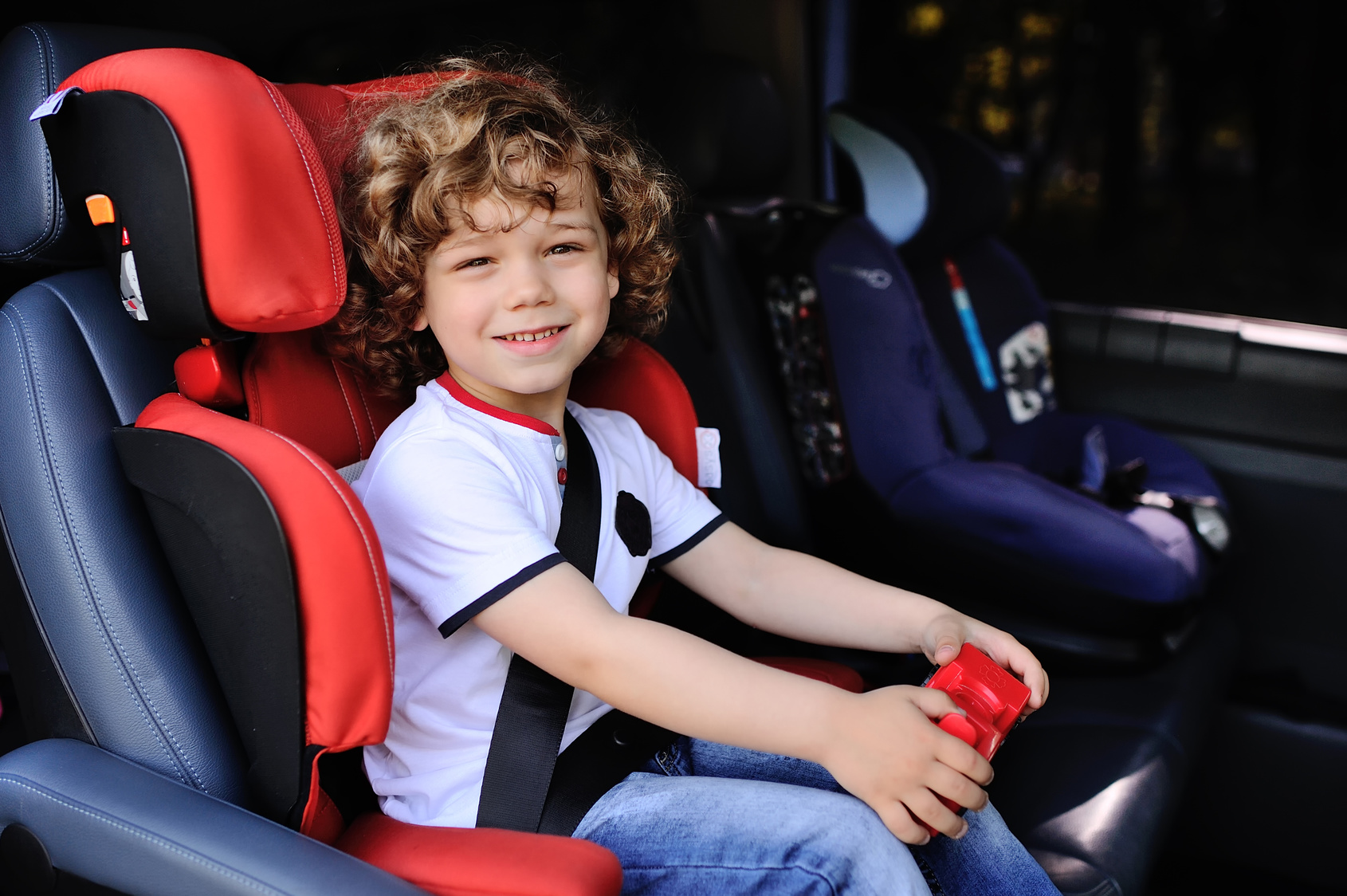 So, you want the best car seats to keep your children safe, but you don't want to have to spend an arm and a leg?
You've come to the right place.
We reviewed the best convertible car seats, the ones that can grow and change as your child ages, to get you the most for your money.
The best part? All of these are under $200.
Let's break it down.
The 3 Best Car Seats Under $200
The most important factors to consider when shopping for car seats are:
safety
durability
comfort
and cost (in that order)
Keeping your child safe from impact, air bags, and other dangers in the car is obviously the most important factor.
Once you find a car seat that meets safety standards, you'll want one that is going to survive spills, crumbs, crafts, and tantrums.
You'll also need one that can keep your child comfortable enough to nap in and help them stay happy in the car.
Here are our top 3 choices:
1. The Evenflo Maestro Booster Car Seat
This versatile car seat can hold children from 22-50 pounds as a car seat and 40-110 pounds when converted to a booster.
This car seat is definitely safe, as it was awarded Best Bet by the Insurance Institute for Highway Safety.
It is easy to install and transfer between vehicles because it is lightweight and comes compatible with standard LATCH systems.
The pad is comfortable and machine washable, making spills and messes no problem to clean up.
Believe it or not, this car seat and booster is super affordable: at only $80!
2. The Safety 1st Grow and Go 3-in-1 Car Seat
3-in-1 car seats will cost you a little more up front, but their outstanding lasting power will save you from having to buy a new car seat every time they outgrow a weight class.
This one, however, is still super affordable at only $169.99.
It has superior side impact protection, an easy in, easy out harness system, and a machine washable pad.
This seat can start off rear facing with your newborn as small as 5 pounds. It can support rear facing seating up to 40 pounds, so you don't have to switch to the traditional front facing until their legs outgrow it.
It can then convert to front facing and hold up to 65 pounds until you'll eventually need to convert it into a booster.
3. Baby Trend EZ Ride 5 Travel System
This is the best jogging stroller and carseat combo. If you're constantly on the move, this is the right car seat for you and your child.
Surprisingly, it's only $139!
The car seat can support up to 50 pounds and has incredible versatility features to make it fit your needs.
It has a height adjustable handle, a drink and snack tray, a 5 point harness system. All this and it only weighs 36 pounds altogether.
Now You Know!
See? A great and versatile car seat can be affordable! The trick is to decide which features are most important to your lifestyle.
If you liked this post, check out some other recent highlights, like this one on cutting waste or this one on eating healthy!
Anything to Add? Leave a Comment!