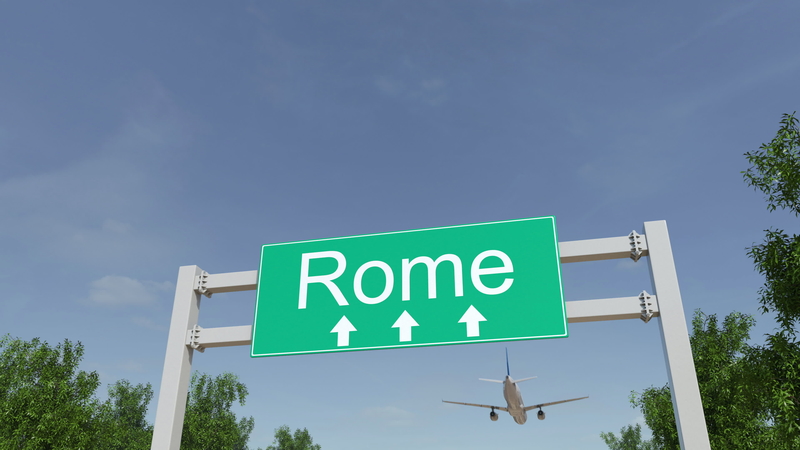 One of the best ways to make memories with your family is through travel. However,  it can be very expensive if you don't plan right.
Italy is an ideal place for family travel: great weather,  history, and pizza!
It is possible to take a trip to Rome on a budget. Here are 5 tips which will help you enjoy this amazing city without breaking the bank.
1. Shop around for airfare
There are many ways to find deals for international travel to Rome.
Obviously, you should explore using your travel points if you belong to a frequent flyer program.
Many airlines fly to Rome, so do some comparison shopping.
You might find deals on some low-cost airlines like Ryanair or Easy Jet.
You can also fly into neighboring cities like Milan, and take a train to Rome.
2. Stay in the suburbs
Hotels in the center of Rome can be very expensive, especially if you are traveling with kids and need more than one room.
AirBnB and other home sharing apps have changed the way families can travel. Consider renting an apartment or small house on the outskirts of the city.
You can easily take public transportation to see the sights. You will also have a kitchen, giving you the option of preparing your own meals and avoiding the high prices at restaurants.
3. Plan meals carefully
If you are taking a trip to Rome on a budget, you need to consider the high costs of eating out.
Italian food is some of the best in the world,  but it can cost a lot for a family to go to restaurants in cities like Rome.
If you are renting a house or apartment,  take a trip to the local grocery store and pick up provisions. It will give you and your children a chance to sample the local bread, produce and pasta.
Shopping locally and cooking fresh food during your trip to Rome on a budget will give your family an authentic Italian experience.
If you choose local street food like pizza (delicious!) while you are out and about, you might be able to splurge once on dinner at a real Italian trattoria during your visit.
4. Use public transportation-  or walk
Many of Rome's biggest attractions are accessible by foot.
Make sure everyone in your party has comfortable shoes and a good map.
You can plan out efficient walking tours to give you a glimpse of some of Europe's most iconic sights: the Colosseum, the Forum, the Vatican.
The Metro is Rome's subway system, and it offers a convenient, cheaper way to get around than taxis.
5. Look for deals on tours
Part of planning a trip to Rome on a budget includes knowing when you want to spend a little money in order to get the best experience possible.
Sometimes it's worth it to purchase a guided tour of major attractions. Prebooking an excursion like the Colosseum Area Floor tour ensures that you and your kids will learn everything you can about this historic locale.
Search for deals online before you go so you can maximize your savings.
Arrivederci!
With some forethought and planning, a family trip to Rome on a budget can be a joyous experience.
Do your research for deals before you go for both travel, accommodation, and attractions,  and you and your family will be able to enjoy the trip of a lifetime without too much damage to your pocketbook.
Anything to Add? Leave a Comment!