This post contains sponsored/affiliate links. I get commissions for purchases made through links in this post.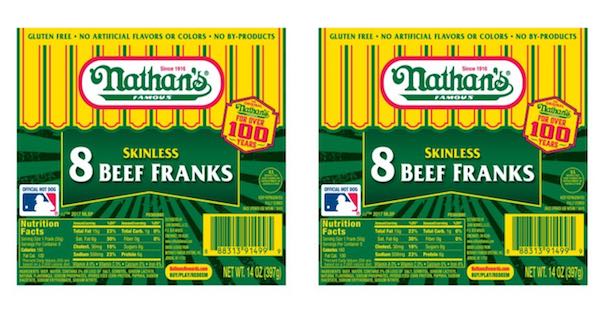 Are planning on grilling hot dogs this memorial day weekend? You want to check out this recall! This recall impacts two major national brands, Nathan's and Curtis. However, only one product from each brand is subject to recall. They are:
Nathan's SKINLESS 8 BEEF FRANKS, 14 oz.
Curtis BEEF MASTER Beef Franks, 16 oz.
John Morrell produced the hot dogs on January 26, 2017, and the products' "Use by" dates are August 19, 2017 (Nathan's) and June 15, 2017 (Curtis). Both packages also bear the establishment number "EST. 296" on the side of the package. I love Nathan's Hot Dogs, so I will be checking my packages to see if they are affected!