This post contains sponsored/affiliate links. I get commissions for purchases made through links in this post.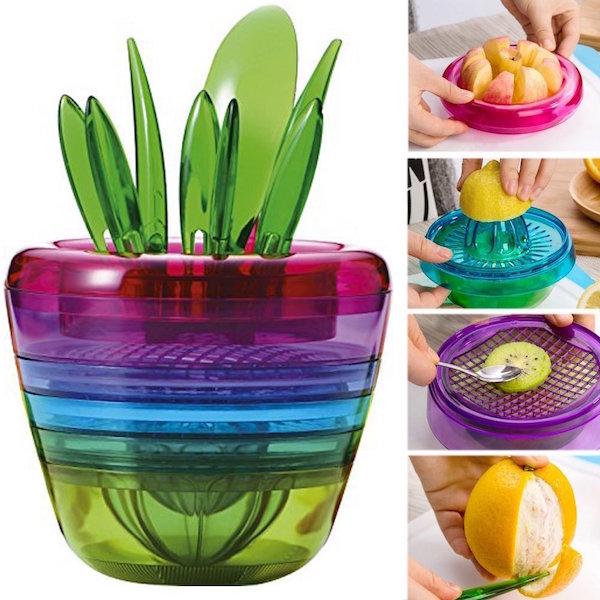 Get one of the hottest new gadgets on the market!! You get 10 tools in 1 and it's stylish enough to sit on the counter! Score a great deal on the OLizee™ Creative Fruits Plant Multi Kitchen Tool Set of 10 Apple Cutter Avocado Scoop Fruit Slicer Cutter Mesh Lemon Squeezer for only $17.98 plus FREE shipping with Prime!
Plastic Type:PS

Size:9.45in X 5.5in

10 Tools: 1.masher, 2.picks*5, 3.Mesh cutter, 4.Lemon queezer, 5.bowl, 6.Avocad scoop, 7.Citrus cutter, 8 .Apple cutter, 9.Grater, 10.Grater squeezer

Single convenient and suitable for cut apples, pears and other fruits similar

Beautiful, fashion, creative, multi-fuction kitchen tools. Package include: 1*Fruit Slicer Cutter, 1*Discount Card
Follow Us On:
Thrifty Momma Ramblings Facebook
to get all our Contests & Freebies!