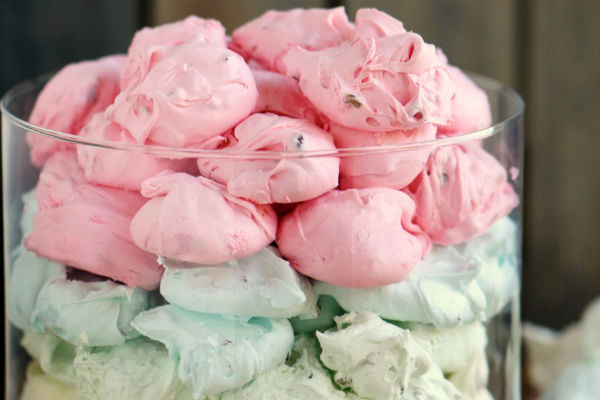 No Fail Jello Divinity Recipe!
Like to add color to your holiday treats during Christmas? I sure do! One of my favorite tools is using Jell-O in a variety of sweet treats! I recently tried this No Fail Jello Divinity recipe and absolutely loved it. This was a bit different from the original recipe from growing up, but this was still amazing and easy to make myself. Here are the ingredients you'll need, if making this dish yourself:
3 cups granulated sugar
¾ cup light corn syrup
¾ cup water
⅛ tsp salt
2 egg whites, room temperature
3 tbsp Jell-O (powder)
1 tsp vanilla extract or other flavor
1 cup chopped nuts, optional
For more directions on making this divinity, be sure to visit the Mom On Timeout Webpage for further details! Let us know if you enjoyed this recipe in the comment section below, because we'd love to know.
Anything to Add? Leave a Comment!