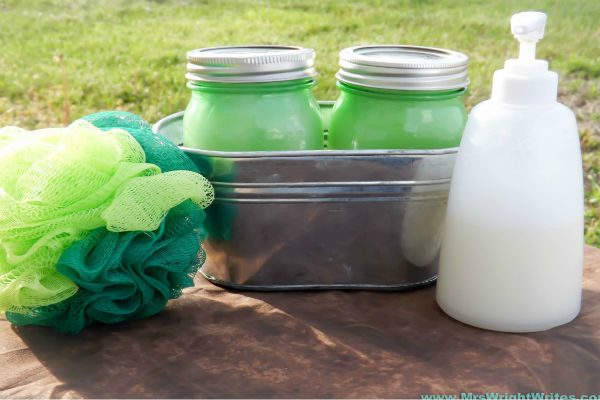 Men's Body Wash Made With Essential Oils DIY!
Have you ever wanted to make your own body wash at home? I sure have! I recently found this Men's Body Wash Made With Essential Oils DIY and knew that I had to share this project with our readers. I haven't made this homemade body wash yet, but this recipe looks both simple and inexpensive to make. Plus, you'll receive more quantity of the body wash, then going to your local drug or convenience store. If you'd like to try making this men's body was as well, be sure to have the following ingredients:
1 Cup Castile Liquid Soap
1 Cup of Fractionated Coconut Oil/ Almond Oil Mix
1 tsp salt
20-30 drops of your favorite essential oils
1 tsp of Kosher/Epsom Salt
For more directions on making this DIY project, be sure to visit the Mrs. Wright Writes Webpage for more details. Let us know in the comments below if you've made something similar. We'd love to know!
Anything to Add? Leave a Comment!