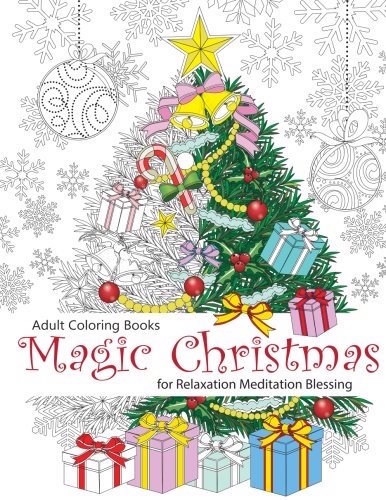 Relax this Christmas with this fun coloring book! Get this Adult Coloring Book: Magic Christmas : for Relaxation Meditation Blessing (Volume 8) now for $6.29!
This is a time of joy, relaxation meditation and blessing. This coloring book s Christmas theme will help you always access to the happy time. We are provides the different design for this Christmas themes. You will find the beautiful ball, bright bell, wonderful present, charming Christmas tree, snow flake and all the whole world of the Christmas time. We wish you happy with this book and love it. Leave your stress life on the table and come with me to find the wonderful moment with coloring book. It's good for relaxation by yourself and perfect for the Christmas gift to the one who loves. Enjoy !!
Anything to Add? Leave a Comment!