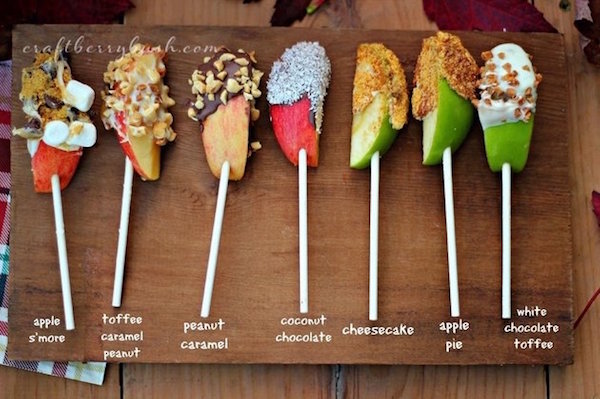 Ah, cool nights, sweaters, boots, blankets, falling leaves, apples, and everything that reminds me that Fall is in the air! Get ready for this awesome and fun treat! Whether you are planning a party or just for yourself, this is fun! Thanks to craftberrybush, they have laid out all the super simple instructions on how to pull this off!
Ingredients:
*Apples
*Candy Sticks
*Carmel
*Marshmallows
*Chocolate
*Anything else you'd like
What did you think of this easy and tasty DIY Dipped Apple Bar? Let us know in the comments below! Checkout or other fun DIY's here! As always, Happy Eating!
Anything to Add? Leave a Comment!