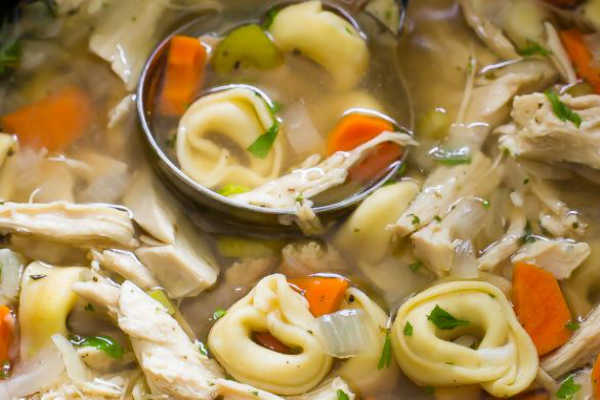 Slow Cooker Chicken Tortellini Soup Recipe!
In the mood for some soup this weekend? I sure am! When it's cold outside, I wanting nothing except soup. I recently found this Slow Cooker Chicken Tortellini Soup recipe and it was amazing. Tortellini is great in pasta, but I had never tried it in soup. If you'd like to make this recipe as well, be sure to have the following ingredients ready:
1½ pounds boneless chicken breast
3 medium carrots, peeled and diced
3 stalks celery, diced
1 medium onion, diced
3 cloves garlic, minced
6 cups low sodium chicken broth
1 cup water
2 bay leaves
1 teaspoon Italian seasoning, or more to taste
2 cups cheese tortellini
chopped fresh parsley for serving, if desired
salt and pepper to taste
For other tips and additional advice on how to make this yummy meal, visit the Recipe Critic Webpage! Will you make this soup for your family? If so, let us know how they liked it!
Anything to Add? Leave a Comment!