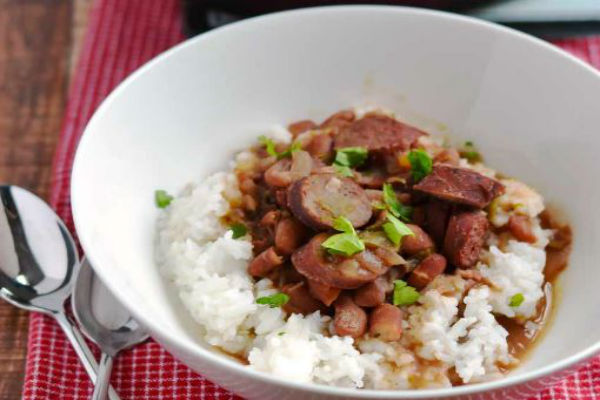 Red Beans And Rice Recipe!
We have another fantastic slow cooker meal to bring our readers. I recently found this Red Beans And Rice recipe and it was delicious, as expected. I love using these slow cookers instead of the oven, because it keeps the house cool. Plus, in my opinion, you cannot go wrong with Red Beans and Rice! If you'd like to make this dish too, be sure to have the following:
1 medium onion, diced
1 bell pepper, diced
3 celery stalks, chopped
3 garlic cloves, minced
1¼ pounds chicken andouille sausage (I used Amylu brand), cut into thin slices
1 pound dry red kidney beans
1 tsp salt, or more to taste
½ tsp black pepper
¼ tsp white pepper (optional)
1 tsp hot sauce (I used Texas Pete)
1 tsp fresh thyme (or ½ tsp dried thyme)
2 bay leaves
7 cups water
10 cups cooked rice
For additional directions on making this meal, be sure to visit the A Pinch of Healthy Webpage. Let us know what you thought of this recipe in the comment section below.
Anything to Add? Leave a Comment!