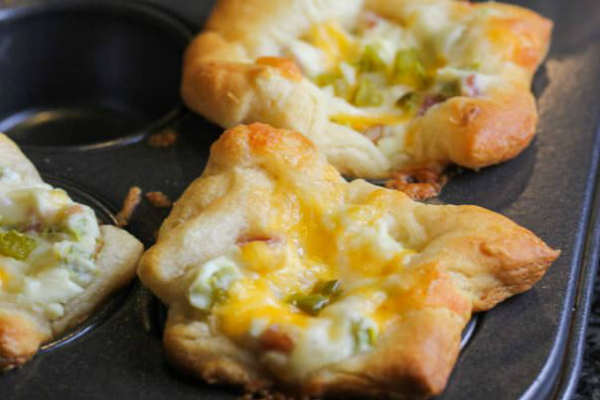 Jalapeno Popper Crescent Cups Recipe!
During the football season, my husband wants tons of appetizer-like foods. Since he's such a sweetie, I continually find fun new recipes to make during the fall and winter. I recently made this Jalapeno Popper Crescent Cups dish, which he loved. He's already been asking for this appetizer again. If you'd like to make this dish as well, be sure to have the following ingredients:
1 package crescent rolls
cooking spray
6oz diced jalapenos (or to taste)
1 8oz package cream cheese, softened
2 tablespoons sour cream
¼ cup bacon bits
2 tablespoons chopped green onions
¾ cup shredded cheddar cheese, divided
½ cup mozzarella cheese
For more directions on making these jalapeno popper crescent cups, be sure to visit the Spend With Pennies Webpage for more details. We'd love to hear your thoughts of this recipe in the comments below. Please share!
Anything to Add? Leave a Comment!