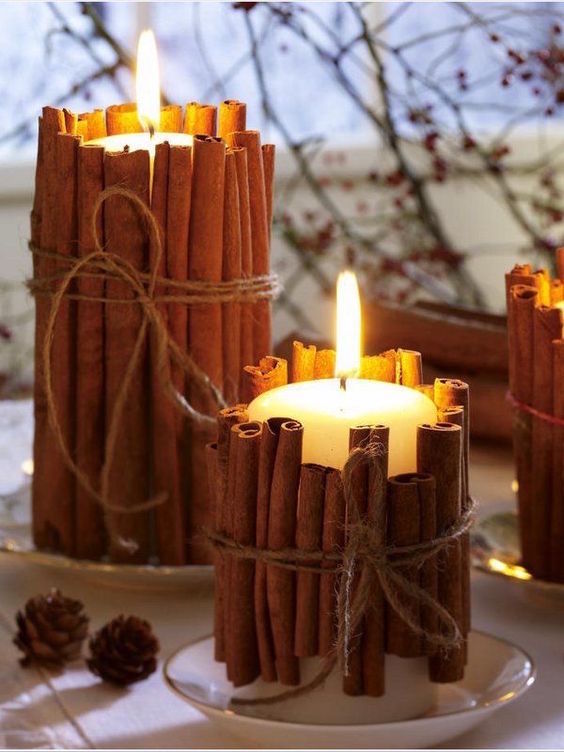 To me Fall is the best time of year to start on some great crafts and DIY's! Fall is my favorite time of year! Here is a super easy DIY you can do in just under 15 minutes! Maybe you are short on time, if so this is perfect for you! Below you will find a list of materials and directions!
Materials:
*Vanilla Scented Candles
*Cinnamon Sticks
*Glue Gun with glue sticks
*Twine
Directions:
1. Go ahead and line up the cinnamon sticks around your candle so you know how many you will need. You might need to cut them down in size too!
2. Start on 1 side of the candle and run 2 horizontal lines of hot glue around the candle.
3. Star attaching the cinnamon sticks to the candle vertically!
4. Once they are all on there, then add some twine as a secondary secure measure to make sure they stay!
5. Let dry, this doesn't take long!
6. Light candle and enjoy!
These make great place settings for Thanksgiving or on the bathroom counter. Really any place you would like a candle would be great! Let us know what you thought about this great craft in the comments below! And as always, for more DIY's check us out here! Happy Crafting!
Anything to Add? Leave a Comment!