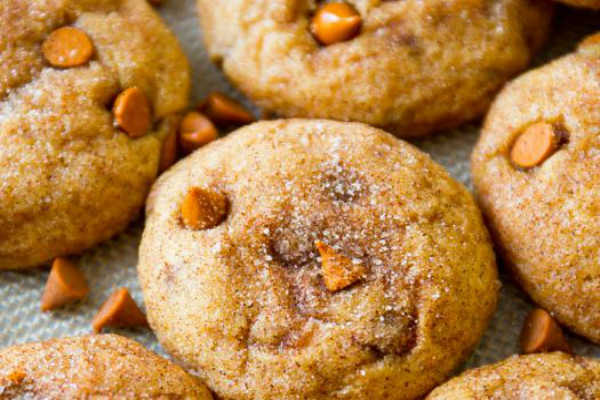 Cinnamon Chip Pumpkin Cookies Recipe!
Its fall time, which means all things pumpkin! I love baking with pumpkin, so making these Cinnamon Chip Pumpkin Cookies was a no-brainer. Last weekend, I made this sweet treat for a party and my guests devoured them. Want to make delicious cookies these as well? If so, you'll need the following ingredients:
1/2 cup (115g) unsalted butter
1/4 cup (50g) packed light or dark brown sugar
1 cup (200g) granulated sugar, divided
1 teaspoon vanilla extract
6 Tablespoons (86g) pumpkin puree
1 and 1/2 cups (190g) all-purpose flour
1/4 teaspoon salt
1/4 teaspoon baking powder
1/4 teaspoon baking soda
2 teaspoons ground cinnamon, divided
1 teaspoon pumpkin pie spice1
2/3 cup (120g) cinnamon chips
For further directions on making these cookies, be sure to visit the Sallys Baking Addiction webpage for more details. Let us know your thoughts in the comments below. We'd love to know.
Anything to Add? Leave a Comment!