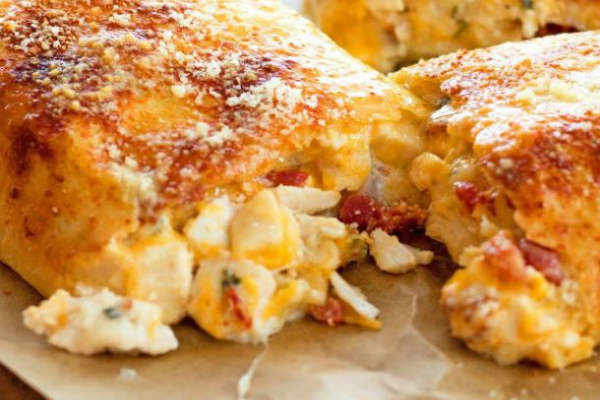 Chicken Bacon Ranch Stromboli Recipe!
Growing up, my mother loved to make homemade Stromboli recipes! So, recently, I tried to make one of these fabulous dishes for my husband and I found this Chicken Bacon Ranch Stromboli dish online. No surprise, this Stromboli was absolutely delicious. Want to make this as well? If so, be sure to pick up the following ingredients:
1 (13.8) oz can refrigerated Classic Pizza dough
4 oz Chive & Onion cream cheese, softened
3 cups shredded Colby-Jack or sharp cheddar cheese, divided
2-3 cups chopped rotisserie chicken
6 slices black-pepper bacon, cooked and crumbled
½ cup prepared Ranch dressing
2 Tbsp butter, melted
1 Tbsp grated Parmesan cheese
¼ tsp garlic salt
For further directions on making this yummy Stromboli, be sure to visit the Melissa's Southern Style Kitchen Webpage for more details. Let us know what you thought of this recipe in the comment section below.
Anything to Add? Leave a Comment!