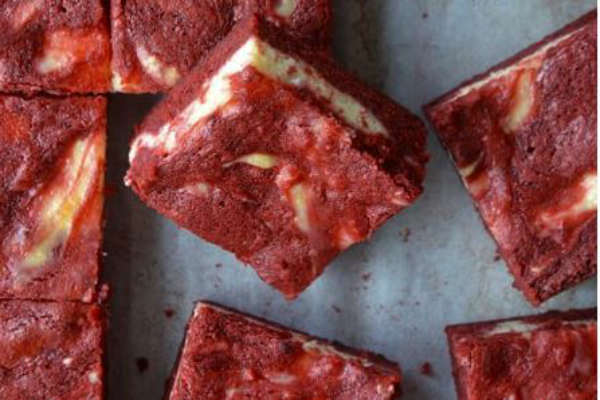 Red Velvet Cheesecake Brownies Recipe!
Do you enjoy cheesecake, brownies, and red velvet cake? If so, why not have all of these ingredients in one sweet treat? I recently made these Red Velvet Cheesecake Brownies and they were delicious. If you'd like to make these brownies, be sure to have the following ingredients at home:
8 tablespoons (1 stick) unsalted butter, melted, plus more for greasing pan
1 cup sugar
1/4 cup unsweetened cocoa powder
1/2 teaspoon vanilla extract
1 Tablespoon red food coloring
1/8 teaspoon salt
1/2 teaspoon white vinegar
2 eggs
3/4 cup all-purpose flour
1 (8-oz.) package cream cheese, softened
3 Tablespoons sugar
1/2 teaspoon vanilla extract
For additional directions on making this recipe, be sure to visit the Just A Taste Webpage for more details. Let us know what you thought of these brownies in the comment section below, because we'd love to know.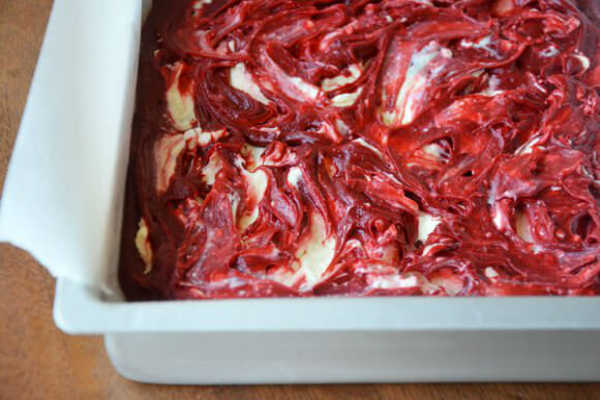 Anything to Add? Leave a Comment!