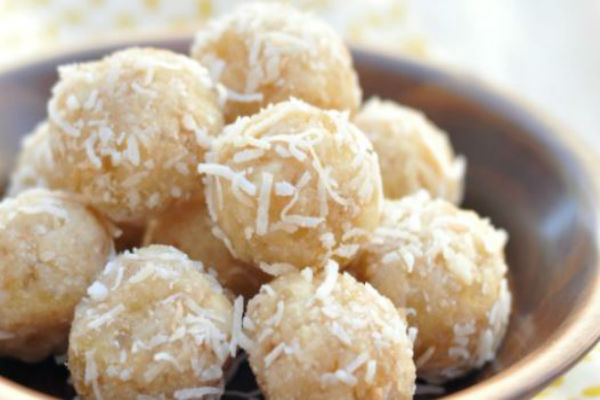 Energy Bites Pineapple Coconut Protein Balls Recipe!
Have you ever made energy bites before? Either way, I found this Energy Bites Pineapple Coconut Protein Balls recipe! I haven't made this pineapple treat yet, but it looks delicious and fun to make! Want to make this recipe as well? If so, you will need to have the following ingredients:
1 cup toasted coconut (divided)
¾ cup coarsely chopped macadamia nuts
½ cup dried pineapple
2 Tbsp water
1 serving vanilla protein powder
2 tsp vanilla
2 Tbsp honey (or agave)
For additional directions on making these protein balls, be sure to visit the Get Creative Juice Webpage for more information. Let us know what you thought of this recipe in the comment section below.
Anything to Add? Leave a Comment!