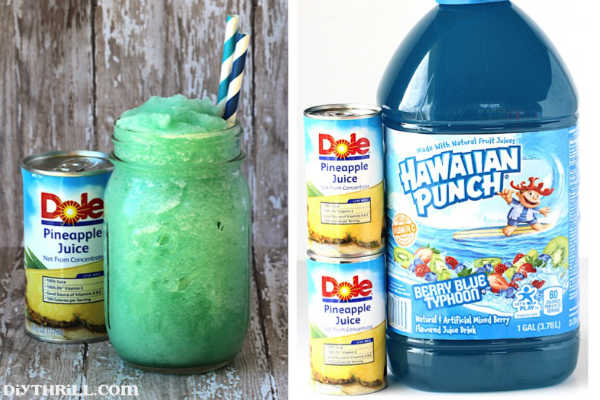 Easy Tropical Slush Recipe!
Want a fun drink that is kid-friendly for these warmer summer months? If so, check out this delicious Easy Tropical Slush Recipe! I recently made this drink and my kids loved it because it was delicious and fun to make. Plus, anything with pineapple is a hit with my family. Want to make this drink as well? If so, you'll need the following ingredients:
1.5 cups Berry Blue Typhoon Hawaiian Punch
1.5 cups Pineapple Juice (12 oz)
8 ice cubes
For additional directions on making this drink, be sure to visit the DIY Thrill Webpage for more details. Let us know what you thought of this drink, because we love to hear from our readers! Feel free to share your thoughts in the comment section below.
Anything to Add? Leave a Comment!