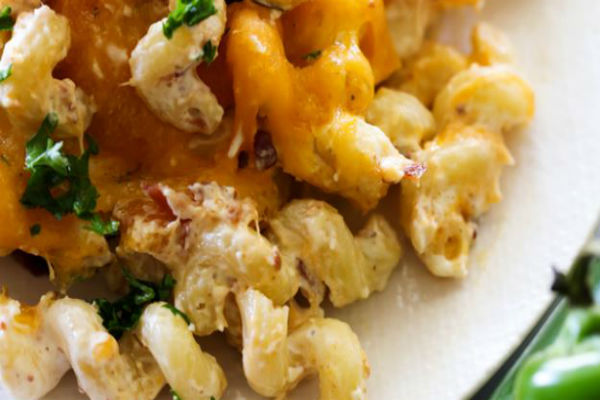 Chicken Jalapeño Popper Pasta Recipe!
Have you tasted jalapeno poppers before? If so, you must try this yummy Chicken Jalapeño Popper Pasta dish. This is such a great alternative, which we absolutely devoured. Want to make this pasta as well? If so, be sure to pick up the following ingredients:
1 pound cellentani pasta, cooked according to the package and drained
16 ounces cream cheese, very softened
1 cup bacon, crumbled
2 cups cheddar cheese, shredded and divided
¼ cup diced jalapenos
1 cup heavy cream
⅓ cup half and half
2½ cups cooked and chopped chicken
For additional directions on making this recipe, be sure to visit the Chef In Training Webpage for more details. Let us know what you thought of this dish in the comment section below. We'd love to know your thoughts in the comment section below.
Anything to Add? Leave a Comment!