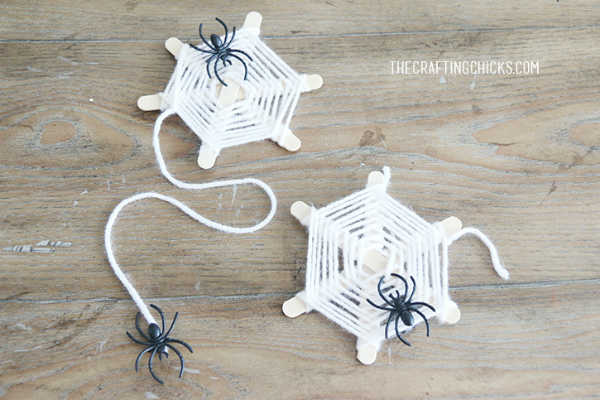 Spider Web Yarn Kid Craft Project!
Want to make a craft with your children sometime soon? If so, you can make this fun Spider Web Yarn Kid Craft project. Plus, you only need four supplies! I picked up the needed supplies for under $4 at my local dollar store. If you'd like to make this project too, be sure to have these supplies:
Popsicle sticks (3 for each web)
Hot glue gun and hot glue
White Yarn (about 2 yards for each web)
Plastic spider rings
For additional directions on making this craft, be sure to visit the Crafting Chicks Webpage. Let us know what you thought of this craft in the comment section below.
Anything to Add? Leave a Comment!