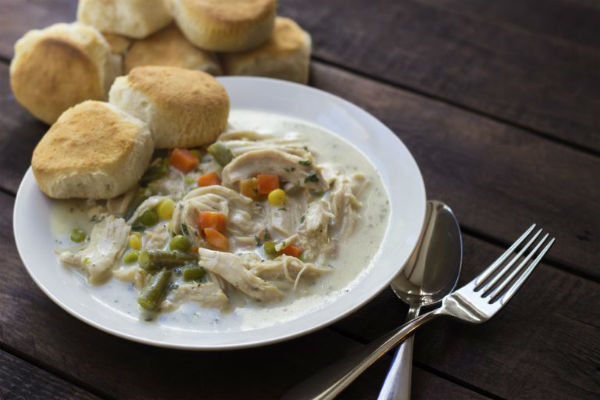 Slow Cooker Chicken Pot Pie Recipe!
Who loves using the slow cooker! I do, I do! If you are like me, then be sure to try this Slow Cooker Chicken Pot Pie dish! I haven't made this recipe yet, but I already love chicken pot pie. This new recipe is a must-try for my family. Want to make this recipe as well? If so, be sure to have the following ingredients:
2 Boneless Skinless Chicken breasts
1 cup water
1/2 bag of frozen mixed vegetables
1 Tbsp parsley
1/2 tsp black pepper
1/2 tsp dried thyme
1 tsp minced garlic
2 chicken bouillon cubes
1/2 tsp salt
4 Tbsp butter
4 Tbsp flour
1 cup milk (preferably whole milk)
1 package of biscuits
For further instruction on making this recipe, be sure to visit the Lauren Greutman Webpage for more details. Let us know what you thought of this recipe in the comment section below, because we'd love to know.
Anything to Add? Leave a Comment!