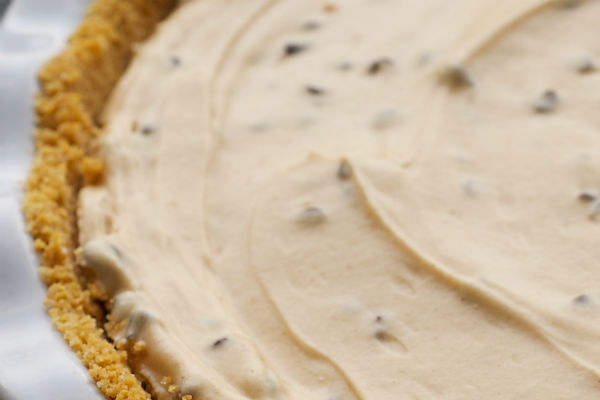 Peanut Butter Chocolate Chip Pie Recipe!
Wanting pie tonight, but do not know what to make? If so, you'll need to try this Peanut Butter Chocolate Chip Pie Recipe! I recently tried this pie with my family and they enjoyed it immensely. Plus, making this pie is very easy to make! You just need to wait for the pie to firm in the fridge after putting all of the ingredients together! I plan to make this dish again and again.  Here are the ingredients you'll need, if you plan on making this as well:
1 & 1/2 cups graham cracker crumbs
1/3 cup granulated sugar
1/2 teaspoon ground cinnamon
1/2 cup unsalted butter, melted
8 ounces cream cheese, at room temperature
1 cup creamy peanut butter
1 cup confectioners' sugar
1 teaspoon vanilla extract
1 & 1/2 cups heavy cream
3/4 cup miniature chocolate chips
For more directions on making this sweet treat, be sure to visit the Bake or Break Webpage! Let us know what you thought of this pie in the comment section below, because we'd love to know.
Anything to Add? Leave a Comment!