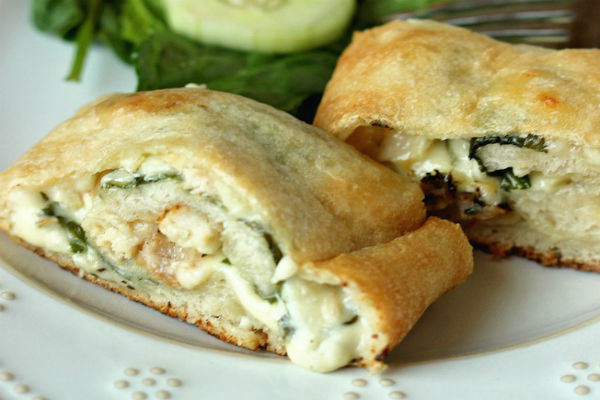 Garlic Cream Chicken Calzone Recipe!
Have you ever made a homemade calzone? I haven't yet! I recently found this delicious-looking Garlic Cream Chicken Calzone recipe that I have to try. You cannot go wrong with pizza dough, chicken, and garlic cream sauce. Am I right? If you'd like to make this recipe too? Be sure to have the following ingredients:
2 chicken breasts
1 tsp creole seasoning
2 tbsp butter
1 tbsp olive oil
4 cloves garlic, finely chopped
2 tbsp all purpose flour
¼ tsp chicken bouillon powder/granules dissolved in ¼ cup HOT water OR ¼ cup chicken broth*
¾ cup milk
salt and pepper
¾ tsp dried basil
1½ cups shredded Monterrey Jack cheese
1 cup fresh baby spinach
1 tube refrigerated pizza dough
For additional directions on making this calzone dish, be sure to visit the Diary of A Recipe Collector Webpage for more details. Let us know what you thought of this recipe in the comment section below.
Anything to Add? Leave a Comment!