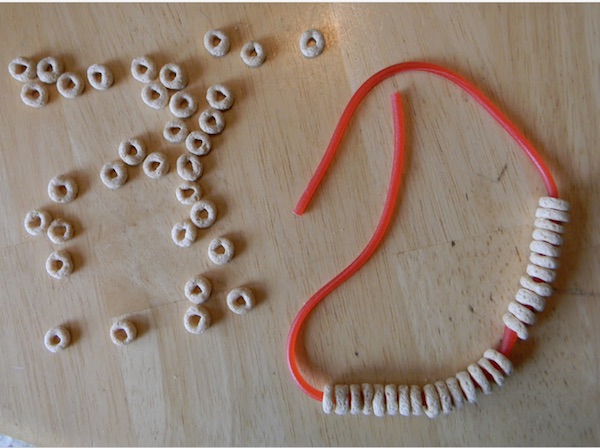 Hey parents! Do your toddlers sometimes feel left out when the older kids are crafting and making DIYs? If so, then this one is just perfect for them! How many of you remember the candy necklaces? They were so fun to wear and eat while walking around! This is just a slight spin on that! Besides, don't toddler have enough energy? Below you will find a list of materials and directions!
Materials:
1. Box or a handful of plain cheerios
2. Unflavored dental floss works great or a piece of string
3. Patience
Directions:
1. Measure how long you would like this necklace to hang on your toddler.
2. String on the cheerios.
3. Tie a good knot in the necklace using both ends of the string.
4. Place on toddler and snack away!
What I loved most about this DIY is that I could involve my toddler and he not get upset! WE have fun talking and snacking while make this! Make sure you make the necklace big enough to slip over child head and hit about mid chest!
If you loved this DIY check out or others here! Would love to know what you thought about this fun craft for toddlers! Hey I even made one for my self!
Anything to Add? Leave a Comment!