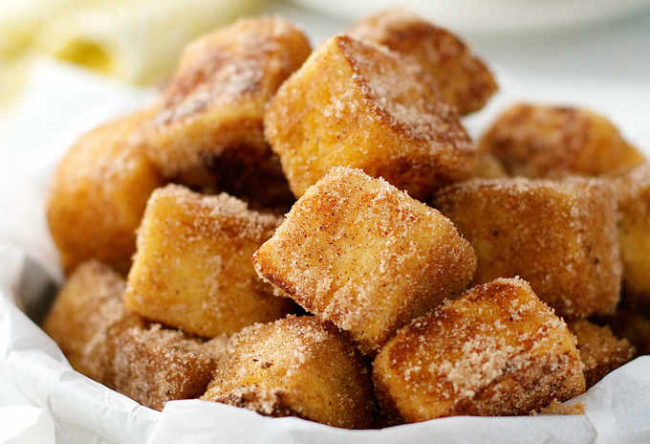 Cinnamon French Toast Recipe!
Wanting a new breakfast treat? If so, you must make this Cinnamon French Toast recipe. I recently made this dish and it was absolutely delicious! My family is already asking for this french toast again. Want to make these as well? If so, here are the ingredients you'll need:
4 thick slices of slightly stale white bread
2 large eggs
¼ cup milk
Pinch of salt
¼ cup white sugar
½ tsp cinnamon powder
3 tbsp butter, separated
Maple syrup to serve
For additional directions on making this breakfast treat, be sure to visit the Recipe Tin EatsWebpage for more details. Let us know what you thought of this recipe in the comment section below, because we'd love to know.
Anything to Add? Leave a Comment!