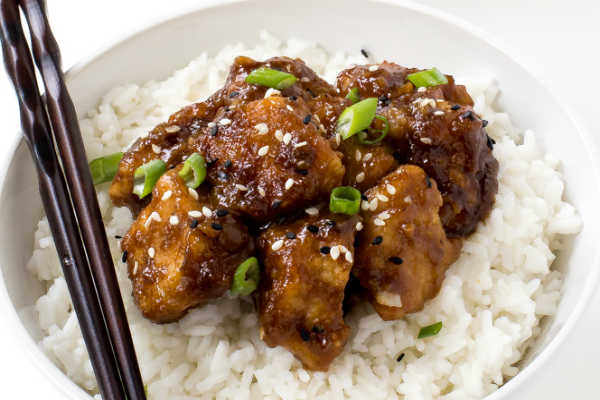 Slow Cooker General Tso Chicken Recipe!
Want Chinese food for dinner tonight? I do! If you are like me, then you must make this Slow Cooker General Tso Chicken dish! It tastes like restaurant-quality food. My kids loved this recipe and yours will too. Want to make this slow cooker dish as well? If so, here are the ingredients you'll need to purchase/have ready:
3 chicken breasts, cut into bite-sized pieces
¼ cup cornstarch
2 tablespoons vegetable oil
1 cup hoisin sauce
4 tablespoons rice wine vinegar
4 tablespoons light brown sugar
2 teaspoons sesame oil
green onions for serving, if desired
sesame seeds for serving, if desired
For additional directions on making this slow cooker meal, be sure to visit the Chef Savvy Webpage for more details. Let us know what you thought of this recipe, because we love to hear from our readers.
Anything to Add? Leave a Comment!