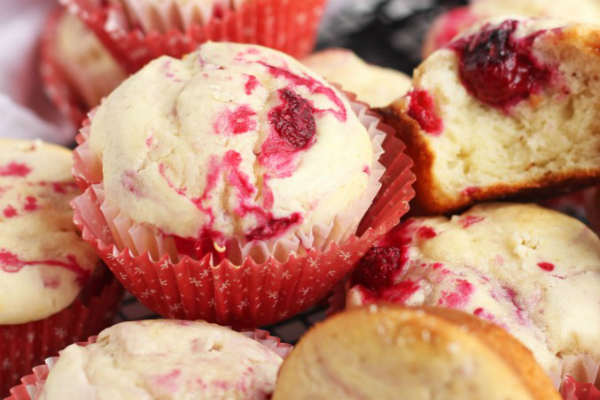 Raspberry Cream Cheese Muffins Recipe!
My husband and I absolutely love muffins for breakfast! If you like this breakfast treat too, be sure to make these yummy Raspberry Cream Cheese Muffins. We tried this recipe last week and absolutely loved it. Want to make this dish too? If so, you'll need to pick up the following ingredients:
4 oz cream cheese
4 Tablespoons unsalted butter, softened
2 large eggs
¾ cup granulated sugar
¾ cup buttermilk
1½ teaspoons vanilla extract
2 cups all purpose flour
3 teaspoons baking powder
½ teaspoon salt
¼ teaspoon baking soda
1¼ cups raspberries, fresh or frozen
For additional directions on making these muffins, be sure to visit the Gather For Bread webpage for additional details. Let us know what you thought of this recipe in the comment section below. We'd love to hear from our readers.
Anything to Add? Leave a Comment!