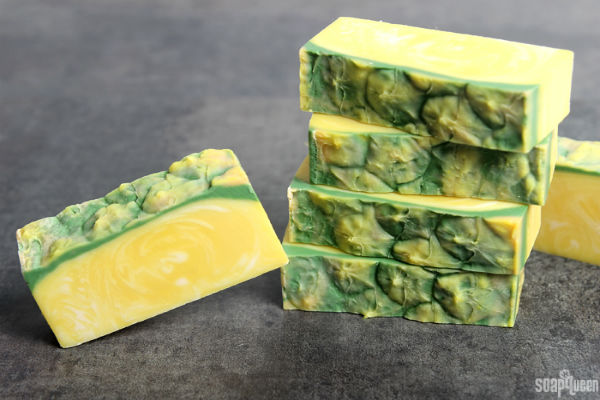 Perfect Pineapple Soap Tutorial DIY Project!
Ever dream of making homemade soap during the summer? I have! If so, you should take a look at this Perfect Pineapple Soap Tutorial because it looks fun and most likely smells great. I plan on making this soap with my mother-in-law this weekend. Want to make this pineapple soap too? If so, here are the supplies you'll need to have:
Pineapple Mat
Flexy Fast Molding Putty
Whole Pineapple
10″ Silicone Loaf Mold

33 oz. Swirl Quick Mix
4.6 oz. Sodium Hydroxide Lye
10.8 oz. Distilled Water
2 oz. Pineapple Cilantro Fragrance Oil
Yellow Mica
Titanium Dioxide
Green Chrome Oxide Pigment
Sunset Orange Mica
For additional directions on making this soap, be sure to visit the Soap Queen Webpage for further details. Let us know what DIY projects you've made lately, because we love to hear from our readers.
Anything to Add? Leave a Comment!