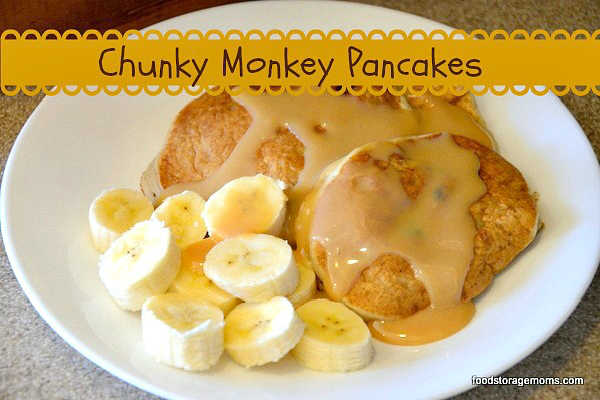 Chunky Monkey Pancakes Recipe!
Need a recipe for breakfast this weekend? If so, you must make these Chunky Monkey Pancakes. I made these pancakes last weekend and my kids ate them up. Your kiddos will love them too. Want to make this breakfast treat as well? If so, here are the ingredients you'll need to pick up:
2 cups freshly ground hard white wheat flour or white enriched bread flour
2 tablespoons baking powder
1 teaspoon sea salt
4 teaspoons honey
4 eggs
2-1/2 cups milk
1/2 cup oil
Sliced bananas
Mini chocolate chips, use amount as desired
For additional directions on making this recipe, be sure to visit the Food Storage Moms Webpage for more details. Let us know what you thought of this dish, we'd love to know.
Anything to Add? Leave a Comment!