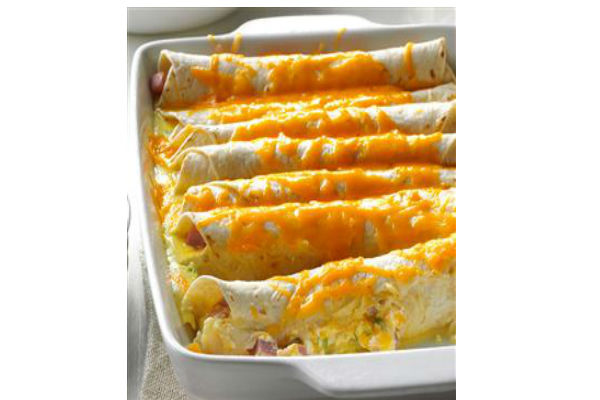 Brunch Ham Enchiladas Recipe!
Looking for something to make for brunch this weekend? No worries, we found a delicious-looking recipe! Check out this Brunch Ham Enchiladas dish. This has some great reviews, so I'll be trying this soon myself. Want to make these enchiladas too? If so, here is what you'll need to pick up:
2 cups cubed fully cooked ham

1/2 cup chopped green onions

10 flour tortillas (8 inches)

2 cups (8 ounces) shredded cheddar cheese, divided

1 tablespoon all-purpose flour

2 cups half-and-half cream

6 large eggs, lightly beaten

1/4 teaspoon salt, optional
For additional directions on making this recipe, be sure to visit the Taste Of Home Webpage. Let us know what recipes you've tried recently, we love to hear from our readers.
Anything to Add? Leave a Comment!