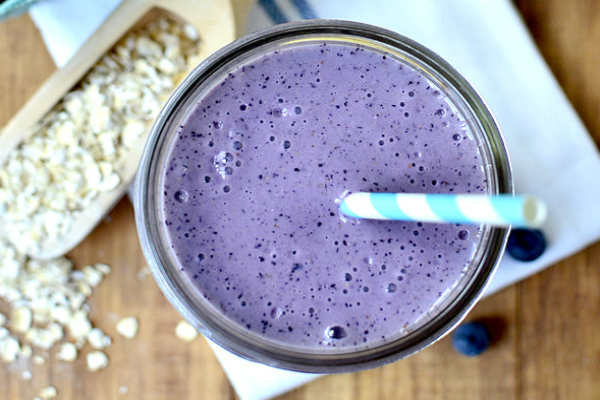 Blueberry Muffin Smoothie Recipe!
Do you enjoy smoothies or just want to slim down? If so, you'll need to make this Blueberry Muffin Smoothie recipe, because it is delicious. I've made this recipe several times after my workout on the weekends. It is a great way to enjoy your food and eat healthy. Plan on making this yourself?  If so, here is what you'll need:
1/2 cup milk (I used unsweetened vanilla almond breeze)
4 – 6oz vanilla Greek yogurt (1 individual-sized container)
1/2 cup frozen blueberries
1/2 frozen banana (or a whole banana if you like your smoothies sweeter)
1/4 cup raw, uncooked certified gluten-free oats
1/4 teaspoon lemon zest
1/2 cup ice cubes
What green smoothies have you tried lately? Be sure to let us know in the comments below. We love to hear from our readers. For more directions on this recipe, visit the Iowa Girl Eats!
Anything to Add? Leave a Comment!