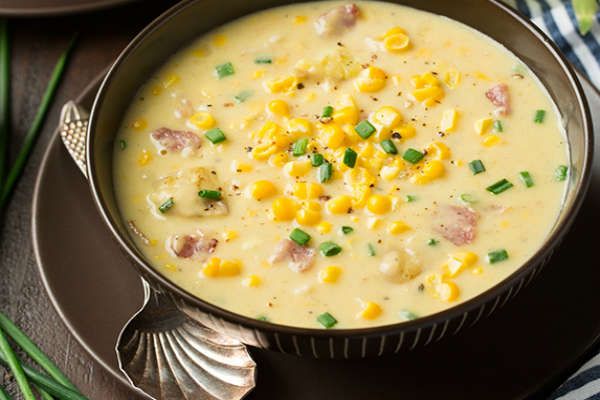 Summer Corn Chowder Recipe!
Want to make a delicious summer recipe for lunch or dinner? If so, then you must make this yummy Summer Corn Chowder dish. I made this meal recently and had three helpings, because it was so good! I'd say this recipe has become an all-time favorite of our family. If you'd like to make this recipe as well, be sure to pick up the following ingredients:
8 ears fresh sweet yellow corn, husked and silks removed and kernels cut from cob
3 Tbsp butter
5 slices bacon, cut into 1/4 to 1/2-inch pieces
1 medium yellow onion chopped (1 1/2 cups)
1/4 cup all-purpose flour
1 clove garlic, minced
5 cups water
1 lb Yukon Gold potatoes, cut into 1/2-inch pieces
1/2 tsp dried thyme
1 bay leaf
Salt and freshly ground black pepper
1 cup half and half
1 Tbsp honey
2 – 3 Tbsp chopped fresh chives
Shredded cheddar cheese, for serving (optional)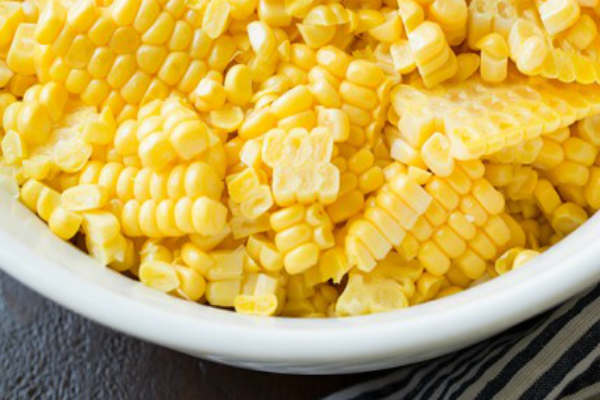 For additional directions on making this summer corn chowder recipe, be sure to visit the Cooking Classy Webpage. Let us know what you thought of this dish, we'd love to hear from our readers. Feel free to share your thoughts in the comment section below.
Anything to Add? Leave a Comment!