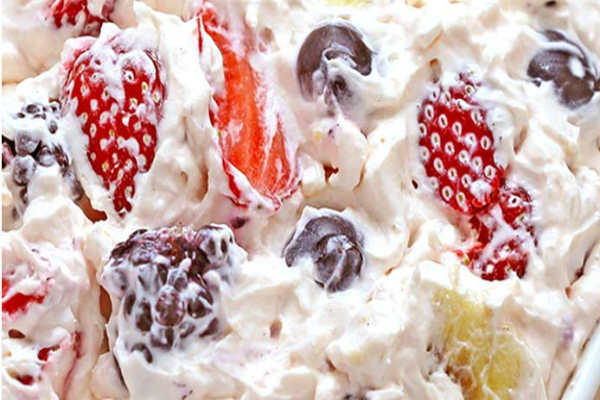 Summer Berry Cheesecake Salad Recipe!
Need some more summertime recipes? Me too! Check out this Summer Berry Cheesecake Salad recipe. During the summer, I love using fresh berries in dishes, especially salads. Last week, I made this salad for my family and they loved it. If you'd like to make this sweet treat as well, be sure to pick up the following ingredients:
1 box (3.4 oz.) cheesecake or white chocolate pudding mix
12 oz whipped topping
3 (6 oz) containers strawberry yogurt
2 cup fresh strawberries, sliced
½ cup fresh blackberries
½ cup fresh blueberries
½ cup fresh raspberries
3 bananas, sliced (add just before serving or they brown)
3 cups miniature marshmallows (optional)
For further instructions on making this Summer Berry Cheesecake Salad, be sure to visit the Cakes Cottage webpage for more. Let us know what you thought of this salad in the comment section below. We love to hear from our readers.
Anything to Add? Leave a Comment!