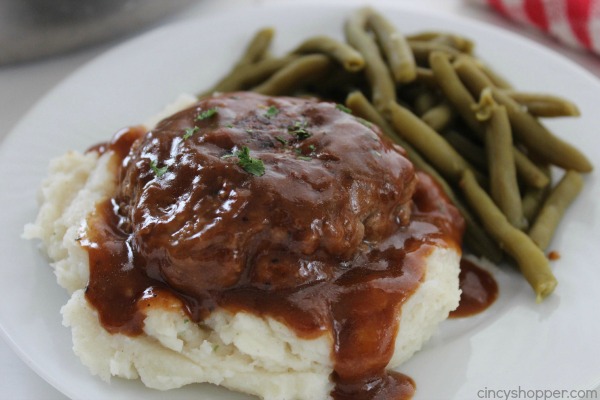 Simple Salisbury Steak Recipe!
Pondering what to make for dinner tonight or later this week? If so, then check out this Simple Salisbury Steak recipe! I have not yet made this for my family, but it looks relatively simple to make. Plus, my kids love meat and potatoes. Here are the ingredients you'll need to purchase for this tasty looking dish:
Patties:
1 lb Lean Ground Beef
1/3 cup Bread Crumbs
2 tsp Ketchup
1 tsp Mustard
1 tsp Worcestershire
1/2 tsp Garlic Powder
1/2 tsp Onion Powder
Gravy:
2 packets Brown Gravy Mix
2 cup hot Water
1 tsp Ketchup
1/2 tsp Worcestershire
For additional directions on how to make this recipe, be sure to visit the Cincy Shopper Webpage for more details! Have you tried this recipe? If so, let us know what you thought in the comment section below as always! We love to hear your feedback.
Anything to Add? Leave a Comment!