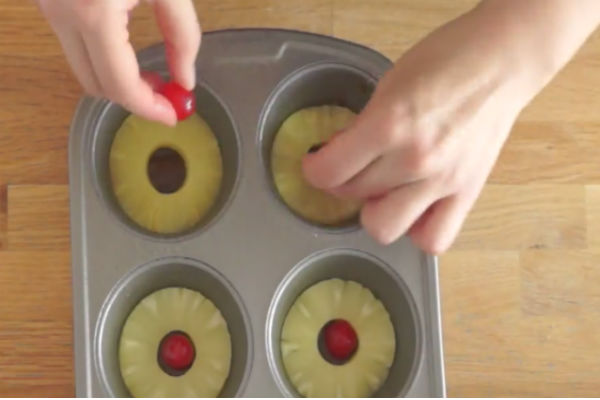 Mini Pineapple Upside-Down Cakes Recipe!
Want to make a recipe with your kiddos this week? If so, you can make these Mini Pineapple Upside-Down Cakes! They look easy and inexpensive to make, perfect for any family. I haven't made these yet, but they look delicious and fun to make. Want to make these pineapple cakes too? If so, here are the ingredients you'll need to purchase:
Topping:
1 can pineapple rings
6 maraschino cherries
1/2 stick of butter (4 Tbsp)
2/3 cup brown sugar (packed)
Cake:
2 eggs
2/3 cup sugar
4 Tbsp pineapple juice
2/3 cup all purpose flour
1 tsp baking powder
Pinch of salt
For further instructions on making these cakes, be sure to visit the Tip Hero Webpage for more details. Let us know what you thought of this recipe in the comments below. We'd love to hear from you.
Anything to Add? Leave a Comment!