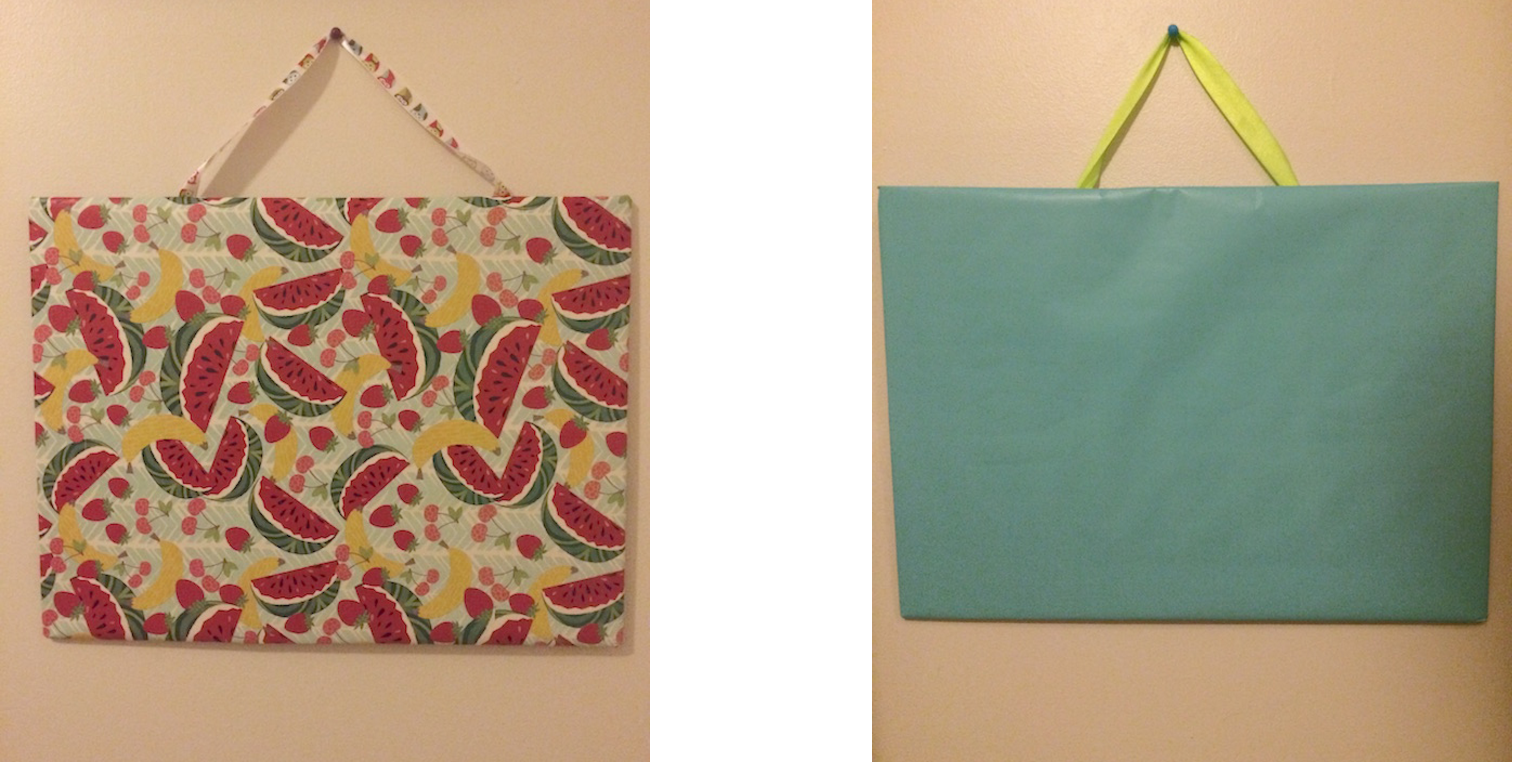 Do you kids make a lot of artwork? My 2 kiddos are proud of everything they make and want to display it on my fridge. It can get quite full! So I made these fun, quick, and easy DIY Cork Boards for them! Follow these simple instructions below:
Gather your materials: (I got all of mine from the Dollar Store)
*Foam Board
*Wrapping Paper
*Clear Tape
*Scissors
*Ribbon (I did have some scraps on hand)
*Push Pins
Directions:
1. Cut the foam board to the size you want! I cut 1 board in half for this project.
2. Wrap each piece of foam board, like a present, with your choice of wrapping paper! My daughter picked out watermelon and my son wanted blue!
3. Tape the ribbon on the back.
4. Put push pin the the wall where you want and hang board by the ribbon!
5. ENJOY!
If you liked this quick and easy DIY then hop on over here and check out our others! I would love to see what all you have designed! Comment below with your thoughts and your cork boards!
Anything to Add? Leave a Comment!