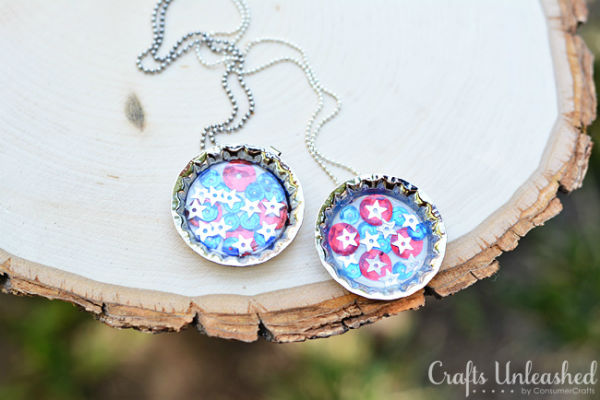 DIY Bottle Cap Necklace!
Want to make some jewelry this summer? I do! If so, be sure to make this DIY Bottle Cap Necklace with your kids! This would be great to make for the upcoming fourth of July holiday. Want to make this craft for yourself? Then, here are the supplies you'll need for this patriotic necklace:
Bottle Caps with Loops
Star Sequins
Red Sequins
Small Blue Sequins
Dimensional Magic
Mod Podge
1 inch White Paper Circle
Brush
Necklace Chain
For more directions on making this craft, be sure to visit the Consumer Crafts Webpage for more details. Let us know what you thought of this DIY project and if you've made one similar. We love to hear from our readers.
Anything to Add? Leave a Comment!