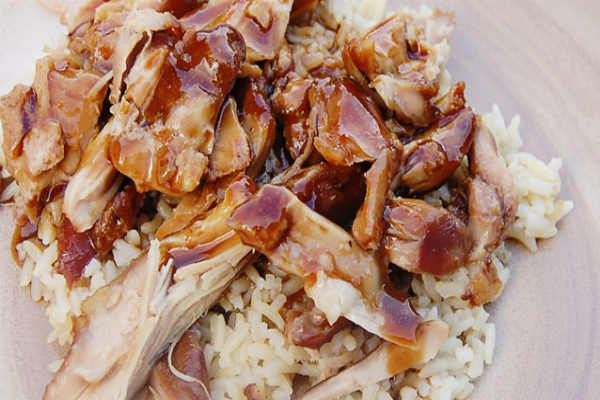 Crock Pot Chicken Teriyaki Recipe!
Looking for a tasty meal idea? During the summer months, I love making dinner meals in the slow cooker. Cooking with the oven can really heat up your home, so the crockpot is perfect. Plus, you can leave and have dinner ready when you return. So, check out this delicious Crock Pot Chicken Teriyaki recipe. Here are the ingredients you'll need to pick up:
3 to 4 lbs of boneless skinless chicken thighs
3/4 cup sugar
3/4 cup soy sauce
6 tablespoons apple cider vinegar
3/4 teaspoon ground ginger
3/4 teaspoon minced garlic
1/4 teaspoon pepper
4 1/2 teaspoons cornstarch
4 1/2 teaspoons cold water
Cooked rice
For additional directions on making this recipe, be sure to visit the Scattered Thoughts Of A Crafty Mom Webpage. Let us know what you thought of this recipe in the comments below, we'd love to hear from you.
Anything to Add? Leave a Comment!