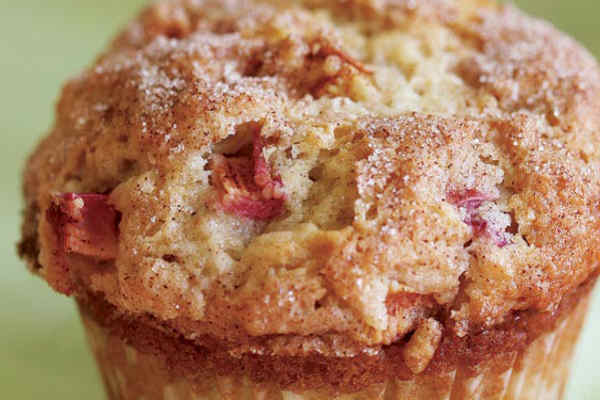 Cinnamon Rhubarb Muffins Recipe!
Are you looking for a delicious muffin recipe for breakfast morning? If so, you need to make these Cinnamon Rhubarb Muffins! I recently made this breakfast dish for my in-laws and it was yummy. Want to make this  recipe as well? If so, here are the ingredients you will need:
9 oz. (2 cups) all-purpose flour
3/4 cup granulated sugar
2-1/2 tsp. baking powder
1 tsp. ground cinnamon
1/2 tsp. baking soda
1/2 tsp. kosher salt
1 cup sour cream
4 oz. (8 Tbs.) unsalted butter, melted and cooled slightly
2 large eggs
1 tsp. pure vanilla extract
1-1/2 cups 1/4-inch-diced rhubarb (7-1/4 oz.)
3 Tbs. granulated sugar
1/2 tsp. ground cinnamon
For additional directions on how to make this recipe, be sure to visit the Fine Cooking Webpage! Let us know what you thought of this recipe, because we love to hear from our readers.
Anything to Add? Leave a Comment!