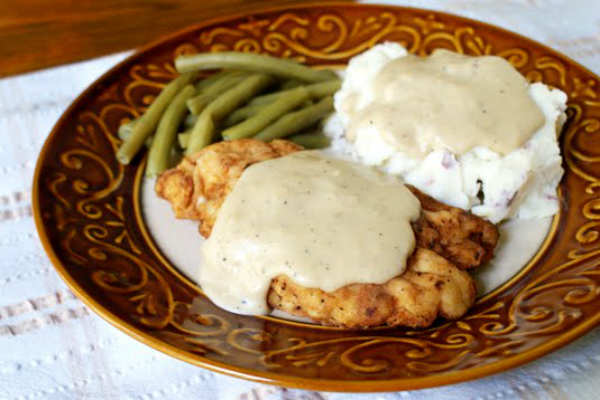 Chicken Fried Chicken With Pan Gravy Recipe!
Have a craving for southern food with some white gravy? If so, check out this Chicken Fried Chicken With Pan Gravy Recipe! I have yet to make this meal, but it looks yummy. Plus, I am a big fan of white gravy, so I am sure it is delicious. Plan on making this meal? If so, here are the needed ingredients:
2 large chicken breasts
salt and pepper
1 cup flour plus an additional ⅓ cup for the gravy
1 tsp salt
½ tsp pepper
½ tsp garlic powder
¼ tsp cayenne pepper
1 egg
1 cup milk plus an additional 2+ cups for the gravy
canola oil for frying
more salt and pepper, to taste
For additional directions on how to make this meal, be sure to visit the Two Bite Club Webpage for more details. Let us know how this recipe turned out and if your family enjoyed it. Feel free to share your thoughts in the comments below.
Anything to Add? Leave a Comment!