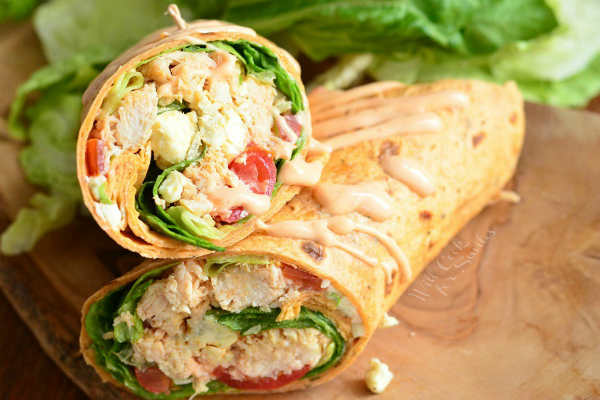 Buffalo Chicken Wrap & Homemade Ranch Recipe!
Trying to lose weight during these summer months? If so, you must try this yummy Buffalo Chicken Wrap with homemade ranch recipe. This is a great way to eat lean and have your stomach filled. In my opinion, dieting doesn't mean going hungry. Just lose the ranch if you are trying to drop those last few pounds. Want to make these chicken wraps as well? If so, be sure to pick up these ingredients in-store:
2/3 cup buttermilk
1/4 cup mayo
2 tsp Worcestershire sauce
1 tsp fine grated onion
1 finely grated large garlic clove
1 tsp fresh minced chives
1 tsp fresh minced dill
1 tsp fresh minced parsley
salt, pepper
6 chicken tenders
1 cup winger sauce
1 cup shredded lettuce
1/2 cup diced tomatoes
1/4 cup diced celery
1/2 cup blue cheese crumbles
4 tbs Ranch dressing
2 large tortillas
For further directions on making these wraps at home, be sure to visit the Will Cook For Smiles Webpage. Let us know what you thought of this dish, because we love to hear from our readers.
Anything to Add? Leave a Comment!