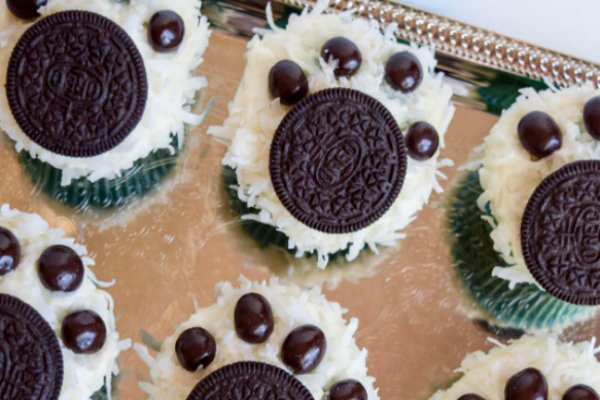 Polar Bear Paw Cupcake Recipe!
I just had to share this adorable cupcake creation with our readers. Did you know that you can make a Polar Bear Paw cupcake?! Isn't that just adorable to look at? This would be a great recipe to make with your kids after visiting the zoo this spring or summer. I know I'll be making this cupcake creation for my kids, because it does not look too complex. If making this cupcake, you'll need:
White Vanilla Frosting
Coconut Shavings
Oreos
Chocolate Covered Raisins
Cupcake Liners
White Cupcake or Cake Mix
For additional directions on how to assembly this beautiful cupcake, visit the A Few ShortCuts Webpage! Let us know how your cupcake turned out and if it was delicious!
Anything to Add? Leave a Comment!