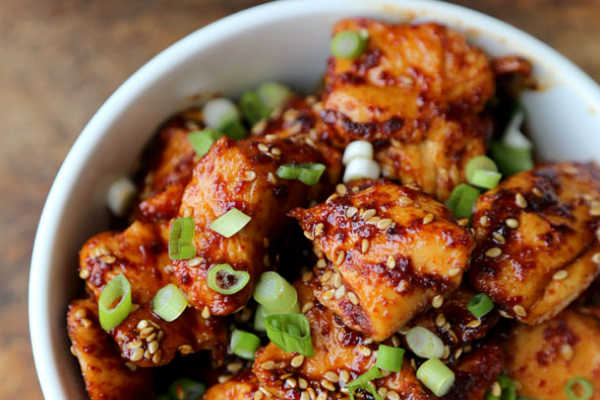 Korean Sticky Chicken Recipe!
Do you enjoy Korean food? If so, you need to try this Korean Sticky Chicken Recipe, because it is delicious! I was nervous serving this to my family, because my kids are picky eaters. However, they enjoyed it and asked for a second serving. Here are the ingredients you will need to make this dish as well:
1 pound skinless and boneless chicken breasts, sliced into large chunks
2 tbsp red pepper/chili flakes
1 tbsp grapeseed oil, or other neutral oil
2 tbsp soy sauce
1 tbsp rice vinegar
1½ tbsp honey
1 tbsp sesame seeds
2 scallions, finely chopped
For additional directions on how to make this recipe, be sure to visit the Pickled Plum Webpage! Did you enjoy this recipe? If so, let us know in the comments below. We love to hear from our readers.
Anything to Add? Leave a Comment!