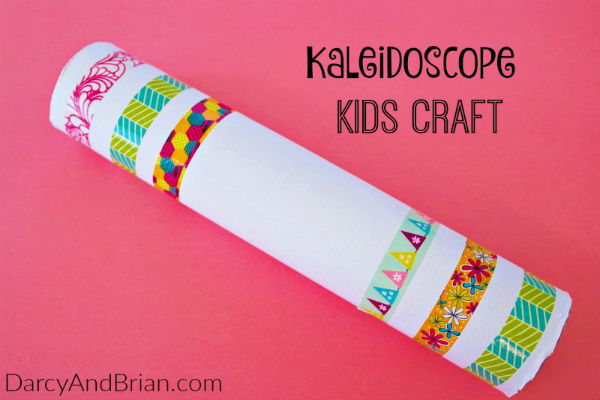 DIY Kaleidoscope Kids Craft!
Do you remember having a kaleidoscope as a kid? I do, because it was one of my favorite toys! So, why not make one for your kids to enjoy? Plus, this seems like a relatively easy DIY project to make. I need to make this project with my own kids sometime soon! Here are the supplies, you'll need for this craft:
Paper towel tube
12 x 12 card stock or scrapbook paper
Thin clear plastic (can be scrap from packaging)
Colorful translucent beads
Cardboard
Aluminum foil
Hot glue gun
Scissors
Marker
Washi tape or other decorations (optional)
How did your DIY Kaleidoscope Kids Craft turn out? For additional directions on how to make this toy for your kids, be sure to visit the Darcy & Brian webpage.
Anything to Add? Leave a Comment!