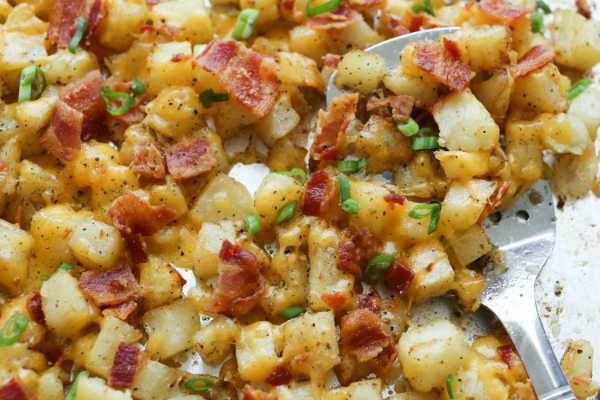 Crispy Cheese and Bacon Potatoes Recipe!
Want some comfort food tonight? If so, nothing is better than bacon, potatoes, and cheese! Am I right?! Be sure to make this Crispy Cheese and Bacon Potatoes recipe. I recently tried this recipe last weekend and my family loved it. Plus, it was quick and easy to make. If you'd like to make this as well, you'll need the following:
1/2 pound bacon
3 extra large russet potatoes, peeled and chopped into 1/2″-3/4″ pieces, about 6 cups worth
1 teaspoon kosher salt
3/4 teaspoon freshly ground black pepper
1 1/2 cups shredded cheddar or Mexican blend shredded cheeses
3 green onions, sliced thin
How did your dish turn out? Be sure to let us know in the comments below. For additional directions on making this recipe, be sure to visit the Bare Feet In The Kitchen Webpage!
Anything to Add? Leave a Comment!