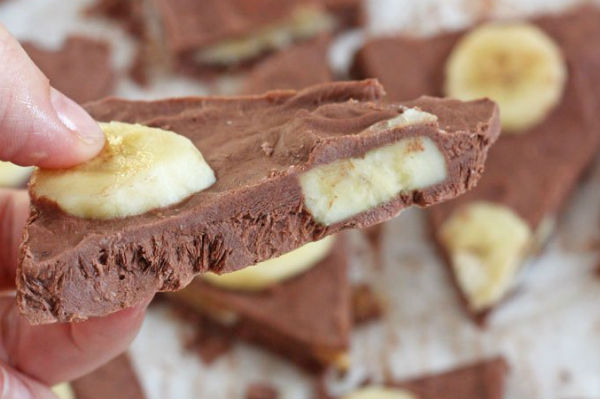 Chocolate Banana Frozen Yogurt Bark Recipe! So Yummy!
Do you enjoy both bananas and chocolate? I do  I do! If so, why not make this Chocolate Banana Frozen Yogurt Bark recipe?! I tried this recipe last weekend and my entire family loved it, especially some of my picky eaters. I know that my family will be asking for this recipe throughout the entire summer. If you'd like to make this recipe yourself, then pick up the following ingredients:
500g / 2 cups full fat greek yogurt
2 tbsp honey
4 tbsp unsweetened cocoa powder
2 ripe bananas
For additional directions on how to make this recipe, be sure to visit the My Fussy Eater Webpage! Let us know how your recipe turned out and if you plan to make this again. Share your thoughts in the comments below.
Anything to Add? Leave a Comment!