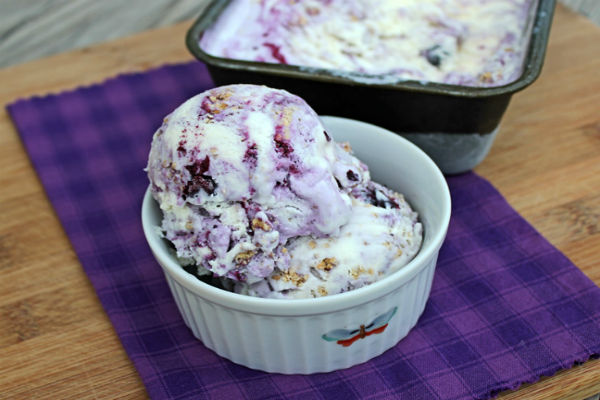 Blueberry Cheesecake Ice Cream Recipe! So Delicious!
Calling all cheesecake and ice cream fans! I recently made this Blueberry Cheesecake Ice Cream recipe and it was so delicious, my family loved it. This may be my new favorite ice cream flavor! Plus, this is recipe relatively easy to make at home. If you'd like to make this as well, be sure to pick up these ingredients:
Blueberry Sauce:
1 1/4 C blueberries, fresh or frozen
1/2 C sugar
1 Tb cornstarch
1/2 C water
1 Tb lemon juice (bottled is fine)
Graham Cracker Crust:
1 prepared graham cracker crust
Cheesecake Ice Cream:
1 1/2 C sugar
2 C milk
4 C heavy whipping cream
2 tsp vanilla
1 (3.4 ounce) package instant cheesecake pudding mix
How did this ice cream turn out for your? Let us know in the comments below. For additional directions on how to make this recipe, be sure to visit the Jamie Cook It Up Webpage!
Anything to Add? Leave a Comment!