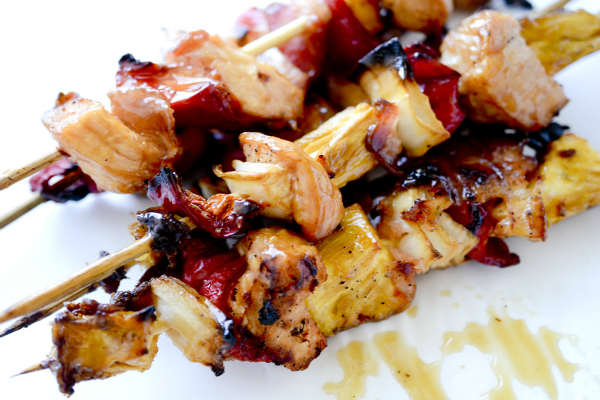 Bacon & Pineapple Chicken Kabobs! Match Made In Heaven!
What goes great with pineapple? Bacon! Yeah, that's right! I love making chicken kabobs with my family, so I tried a new recipe that had pineapple and bacon. My entire family loved this dinner and yours will too. If you'd like to make this recipe as well, be sure to pick up the following:
2 large boneless, skinless chicken breasts (about 2 pounds)
1 large pineapple, cut into 1½ inch chunks
2 large red bell peppers, cut into 1½ inch pieces
1 large onion, cut into 1½ inch pieces
12 strips of thick cut bacon
Hawaiian Sauce:
1½ cups pineapple juice
1½ tablespoons cornstarch
½ cup brown sugar
2 tablespoons soy sauce
½ teaspoon salt
6 long skewers
How did your Bacon, Pineapple, Chicken Kabobs turn out? Share your thoughts in the comments below. For more inspiration and how to ideas on this recipe, be sure to visit the Recipe Diaries Webpage!
Anything to Add? Leave a Comment!