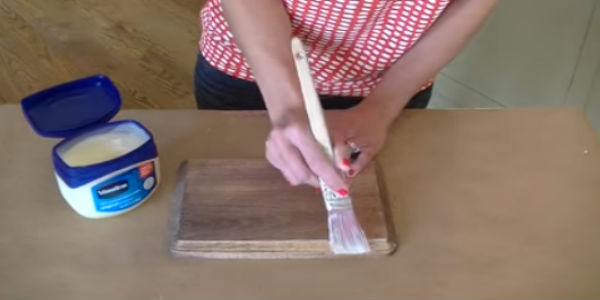 Tutorial for Using Vaseline to Distress Furniture!
Plan on painting a new furniture piece, but want the antique look? Well, distressing furniture can be difficult with sandpaper and many coats of paint! Did you know that you could distress furniture with Vaseline? I sure didn't! I never realized how easy and fast this is to do! Want to do this yourself? You'll need the following:
Vaseline
Your Furniture Piece
Paint Brush
That's it! Here are some pointers to remember from the video:
You'll want to put the Vaseline on thick, especially around the corners.
Spray paint may be easier use over the Vaseline.
You can use sandpaper if you wish, but you do not have to.
I've just recently tried this tutorial myself and loved it. I now plan to distress my dining room chairs.
For additional directions on how to duplicate this DIY project, be sure to visit the Sincerely Sarad Webpage and the video above! For additional tips and tricks, be sure to keep checking our Thrifty Momma Ramblings Webpage! 
Anything to Add? Leave a Comment!