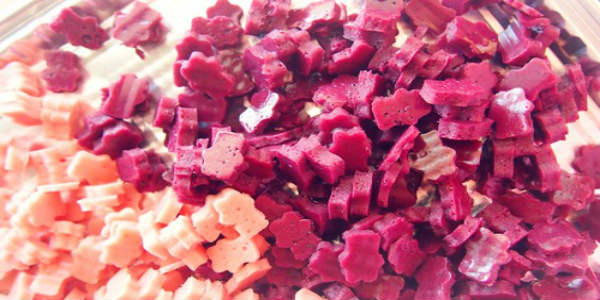 The Healthiest Gummy Bears You'll Ever Eat!
Do you enjoy gummy bears? If so, why not make these tasty treats at home?! When you make these at home, you'll know exactly what ingredients you are using. So, you can make these healthy for your kids! Isn't that great?! If you plan to make these gummy bears yourself, here is what you'll need:
Organic Lemon Juice (or freshly squeezed)
Organic Lime Juice (or freshly squeezed)
Original Gelatin (Unflavored)
Organic Mangosteen Liquid Dietary Supplement (other flavors optional)
Stevia in the Raw
1 Orange
1/2 Grapefruit
2 Cups Blueberries
2 Cups Strawberries
1 Banana
For additional directions on how to make these gummy bears, head to the Simply Taralynn Webpage! Have you made a similar recipe to this before? If so, let us know how they turned out in the comments below.
Anything to Add? Leave a Comment!