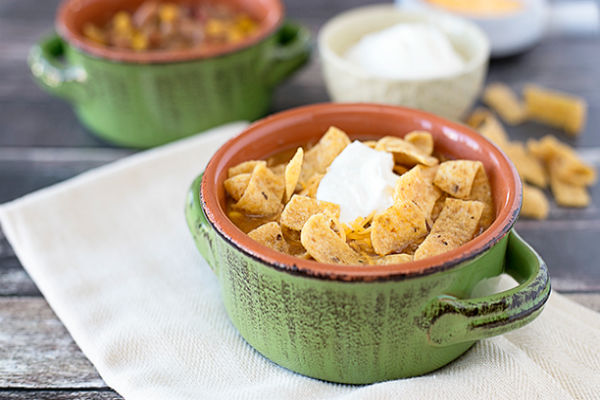 Taco Soup Recipe! A Family Favorite!
One of my favorite recipes growing up was Taco Soup! I've tried many different recipes and this might be my favorite. This is a great way to warm up when it is raining outside. My kids ask for this recipe year round, because it is a family staple of ours. Make this recipe and it will be one of yours as well. Want to make this? If so, here are the ingredients you will need:
1 pound ground beef, drained
1 (10 oz) can of Original Rotel
1 (15 oz.) can canned corn, drained
1 (16 oz.) can kidney beans, drained and rinsed
1 (16 oz.) can pinto beans, drained and rinsed
2 cups water
1 envelop Taco Bell taco seasoning
1 envelope Hidden Valley Ranch
Salt and Pepper, optional
Grated Cheddar Cheese
Frito Chips
Sour Cream
For further instruction on making this recipe, be sure to visit the Live Laugh Rowe Webpage. In the comments below, let us know what recipes are staples in your family. It is fun to hear about how everyone has their own unique tastes. Also, visit our Thrifty Momma Ramblings Webpage daily for more recipes and crafts.
Anything to Add? Leave a Comment!